Forex trading
need good strategy and repeat your strategy with using the right money money management and you'll see your money will growing up. Do you like trading forex on a trending market? I think all answer is sure. Then this system is suitable for you, old but works.

Rule :
TIMEFRAME – 1hours & 30 min
STOP LOSS – refers to the last low and high peak lines.
TAKE PROFIT – better takes profit below 15pips, then buy or sell
it again until charts show the stop peak lines.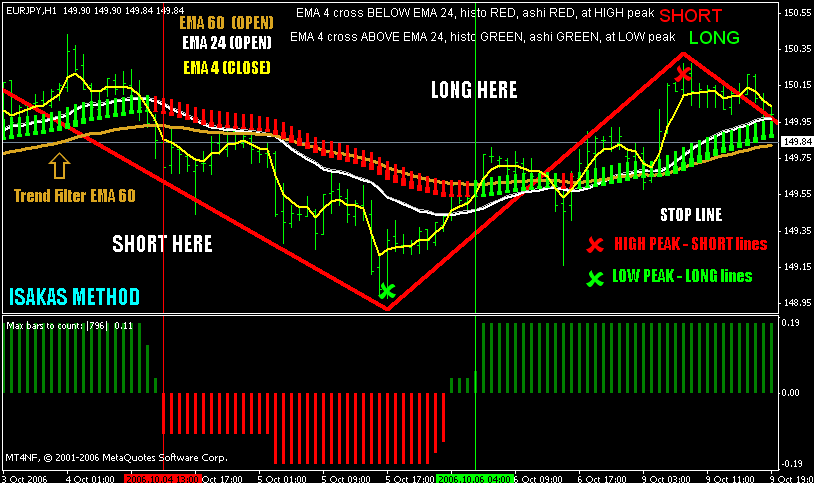 LEVEL 1 ENTRY ( STANDARD )
1) EMA 4 cross BELOW EMA 24, HISTO RED, ASHI RED, at HIGH PEAK -SHORT
2) EMA 4 cross ABOVE EMA 24, HISTO GREEN, ASHI GREEN, at LOW PEAK – LONG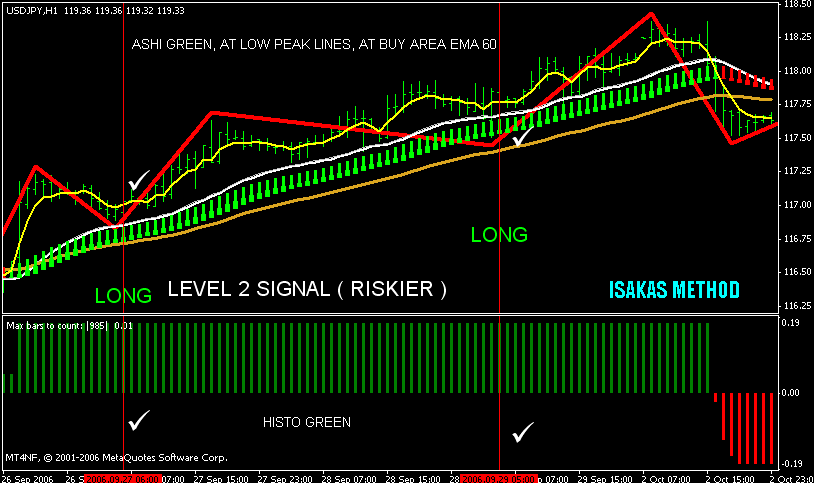 LEVEL 2 ENTRY ( RISKIER ) NOT USE EMA CROSS
1) HISTOGRAM RED, ASHI RED, AT HIGH PEAK LINES – SHORT
2) HISTOGRAM GREEN, ASHI GREEN, AT LOW PEAK LINES – LONG
3) ALSO REFER TO EMA 60 LINES.. ABOVE – BUY AREA & BELOW – SELL AREA
FOLLOW THE LEVEL ENTRY – FOCUS – DON'T GREEDY

You can exercise on demo or virtual money first before get to real money … IF SUITABLE AND FIXED FOR YOU, ROCK ON LIVE!

You can download indicator and template

here

and have a nice pips!



comments